The Importance of Sea Safety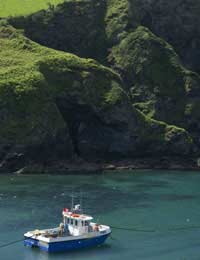 As more and more people get involved with coastal water-based leisure activities the need for adequate training and skills to ensure safety is more pronounced than ever.
Unregulated Water Users
The increased availability of water craft to the population has led to a significant increase in boating activities nationwide. This popularity surge highlights the UK's lack of regulatory control regarding its coastal waters and means more people are taking to the water without proper safety knowledge or adequate training to navigate their craft. Effectively this leads to compromised safety for all water users and greater work for the rescue services.
Sea Rescue Services
Although the UK is blessed with a comprehensive search and rescue service for those in trouble on its coastal waters, this is a critical last resort and does not mean water users can relax in the knowledge that they will be rescued if anything untoward happens. Those who use the UK's coastal should be well educated into preventing getting into life threatening situations in the first place and leave the rescue services to deal with the more responsible cases.
Coastal water users get into trouble for a number of different reasons including:
Insufficient education and training.
Lack of preparation for the water and weather conditions.
Not checking and preparing the vessel correctly.
Conflict between different water users.
Not taking responsibility for their actions.
Training and Experience
If taking a craft out to sea, even if sticking close to shore, it is vital that the boat user is sufficiently trained in the art of the using the vessel in a coastal environment. This includes being skilled at navigation, equipment operation and safety procedure awareness. The boat user should also stay within the limits of their experience.
For those that are not prepared there are many clubs and centres across the UK offering Royal Yachting Association (RYA) approved courses in all varieties of sea faring vessels and at all levels. Alternatively the boat owner should take an experienced person along with them.
General Sea Safety Advice
Before setting out on a trip, it is important to check the local weather and shipping forecasts and not risk a voyage if these show signs of adverse conditions. If the forecast is good and the trip is going ahead as planned then somebody should be informed about the boat users' whereabouts and the expected time of return.
The water craft should be checked before each voyage, paying particular attention to engine maintenance, fuel and the condition of the equipment.
The vessel user should have with them an effective means of communication with shore and the standard appropriate safety equipment such as fire extinguisher, first aid kit, distress signals etc.
Wear a Lifejacket
The one vital item for any sea farer is a lifejacket. The Royal National Lifeboat Institution (RNLI) has reported that of all the bodies they have pulled out of the water, very few were wearing lifejackets. Considering the various causes why someone might find themselves in the water, there is rarely a time when a lifejacket can be donned safely and so it makes sense for all boat users to wear one at all times.
You might also like...