Leisure Centre & Club Safety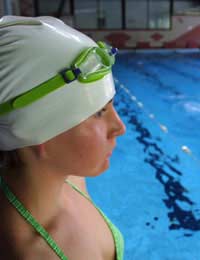 Water facilities at leisure centres and clubs are tightly controlled and well supervised areas but wherever there is water there is always risk especially when somebody does not behave responsibly.
How Safe Are Leisure Centres and Clubs for Water Activities?
Visitors to leisure centre and club facilities can be rest assured that tight regulation has meant that serious accidents are incredibly rare. It is reported that in UK public pools there are on average around 15 deaths by drowning each year, but considering the 350 million visits each year, this shows that our indoor pool environments are reassuringly safe places to take a dip.
Basic Safety Rules
Swimming is a healthy and fun way to exercise but it can have the opposite effect if the body is not in a fit and ready state before taking to the public baths.
Prior to swimming, participants should not have drunk alcohol, taken any recreational drugs or have just eaten a meal. Diners should wait at least an hour for the food to digest before swimming. Those taking prescription or over-the-counter medication should check whether they adversely affect physical exercise, such as by causing drowsiness.
Swimmers should also take special efforts to maintain good hygiene by showering before entering the pool. This significantly reduces the amount of the body pollution, such as body oils, deodorant and dirt, that is brought into the pool. The UK uses more bacteria killing agents in its swimming pool waters than most other European countries because of the number of people that do not heed these warnings.
In addition to the pre-swim shower signs, it is important to be aware of any safety notices around the pool area. Swimmers should also note the pool layout, such as where the shallow and deep ends are, and whether there are any designated and restricted swimming lanes.
Finally swimmers should not push themselves unnecessarily by swimming beyond their capabilities. If they want to increase their distance, it is best to increase the number of lengths gradually.
Lifeguards
There must be at least one fully trained lifeguard attendant at the poolside. At the sign of any trouble they will blow their whistle twice, meaning that all swimmers should stop so the lifeguard can locate the crisis and take action. To make sure this procedure is finely tuned regular drills are held by the chief instructor.
When attending to a swimmer in trouble it is not normal for the lifeguard to jump in the water as most swimmers in difficulty can be talked to safety or aided with poolside poles.
Children
Children can benefit greatly from being able to swim and feeling at ease in and around water and leisure centre pools provide a great opportunity for them to enjoy the experience from a very early age.
Wherever there are children present supervision is imperative at all times. Although lifeguards are there to provide reassurance for a swimmer's well being, they cannot replace the personal care and attention a parent or guardian can provide for their own child, particularly if they are weak swimmers.
When taking children to a leisure pool is important to note the facilities available and whether they are appropriate for their abilities.
Pools with slides and rapids for example, may seem exciting for children but they are only suitable for the older ones who can swim and feel confident in the water. It is recommended that particularly young children are introduced the swimming pool experience via a parent and toddler session or a paddling pool or specially designated pool. These offer safe introductions that help to build up a child's confidence before they join the mêlée in the main pool.
You might also like...