About Our Site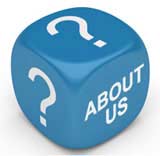 SafeWaterSports was formed to offer a unique reference point on staying safe in and around the water.
The popularity of watersports in the UK is soaring, with exciting new sports and activities appearing all the time, but as more and more people hit the water there is an increased need for knowledge and safety awareness.
Devised by a team of experts, the SafeWaterSports site is a unique information resource that aims to fulfil this need by introducing and keeping up with the ever evolving world of watersports, and promoting participation in a safe and informed manner. Equipment and expertise may have developed but water will always present a threat, and so it is important to be clued up about the risks and challenges of any new watersport.
However, SafeWaterSports is not here to dampen any fun with over-protective safety advice. Instead of warning people away, we want to encourage everyone to take to the water, as we believe water safety is not achieved through avoidance but knowledge and experience.
Watersports are a great way for people to enjoy the UK's enviable array of lakes, rivers and coastal waters and this site aims to promote enjoyable and rewarding water recreation with confidence and minimum risk. There is a watersport for everyone and this site aims to help you find your perfect match by introducing the mind-boggling array of activities and offering advice on such aspects as equipment, safety, how to get involved, and the best locations for participation.

Related Articles in the 'Site Information' Category...